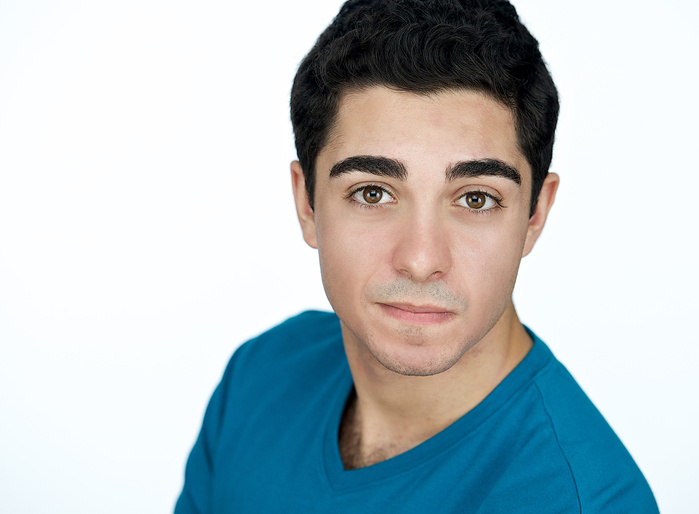 For Pittsburgh Headshots the best headshot photographers are using a mixture of natural lighting and studio lighting. When meeting initially with Matthew he will discuss the not only the style you are looking for but also the type of auditions you are targeting. Matthew also understands what local pittsburgh talent agencies such as Docherty Agency, Talent Group and Pittsburgh Film Office are looking for in terms of headshots. Matthew Blassey Photography has an ideal goal of providing you with headshots that portray confidence with a sense of approachability. Matthew Blassey Photography serves actors, actresses and models involved with Point Park University, Pittsburgh Musical Theater, Donna Belajac Casting, Steel City Improv Theater, Barbizon Modeling & Acting, Hill Dance Academy Theatre, and Pittsburgh CLO. Once a clear marketing focus is established he will provide you with the best digital headshots. Matthew Blassey also uses different lighting techniques for theatrical headshots versus commercial headshots. Once an initial meeting or conversation has been had, he will offer his experienced suggestions on makeup recommendations, wardrobe selections and tips for looking your best on the day of your shoot. On the day of the session Matthew will walk you through his shooting style and strategy that he will be using, along with coaching you on some body & facial positioning in providing the best headshot results. Matthew utilizes his expertise, experience and artistic vision in crafting headshots that meet your marketing & professional needs. There is no limit to the amount of shots taken. I shoot until I have what I feel is a high standard, successful actor's headshot. After our session has been completed all images will be edited down to the best for your pittsburgh headshot session.
Pittsburgh Headshot Photography
Although a makeup artist is not required for your session Matthew Blassey Photography highly recommends having one to ensure the best results. For some clients that have a friend as a makeup artist, Matthew recommends using one of his recommended makeup artists who specialize in headshot makeup design. One of Matthew's experienced makeup artists will provide you with a light and natural polished look for actor headshots and actress headshots. Headshots should always look natural, providing you with an accurate representation when you show up for audition. Color headshot photography has become the current industry trend and it is highly recommended that both men and women have makeup for their photo session. Color photography tends to show a high degree of tonal variation and skin imperfection so it ideal to have a makeup artist booked for your session. In terms of hairstyle Matthew suggest you come with your hair already styled as makeup artists usually do not style hair for actors headshot photography. Actresses can choose to have their hair styled up and down for segments of their session. Actors can choose to have a light beard and clean shaven look for segments of their headshot session as well.
Home | About Matthew Blassey Photography | Headshot Photo Galleries | Female Model Photo Galleries | Male Model Photo Galleries | Portrait Photo Galleries | Musician Photo Galleries | Personal Photo GalleriesHeadshot FAQs | Headshot Pricing | Headshot Session Info | Modeling Session Info | Pittsburgh Headshot Photographer Blog | Musician Band Session Info | Contact

All photographs on this website are protected by US copyright laws. © 2016 Matthew Blassey Photography.